The XV CBOMM Congress addressed the instrumental role of orthopaedists in secondary fracture prevention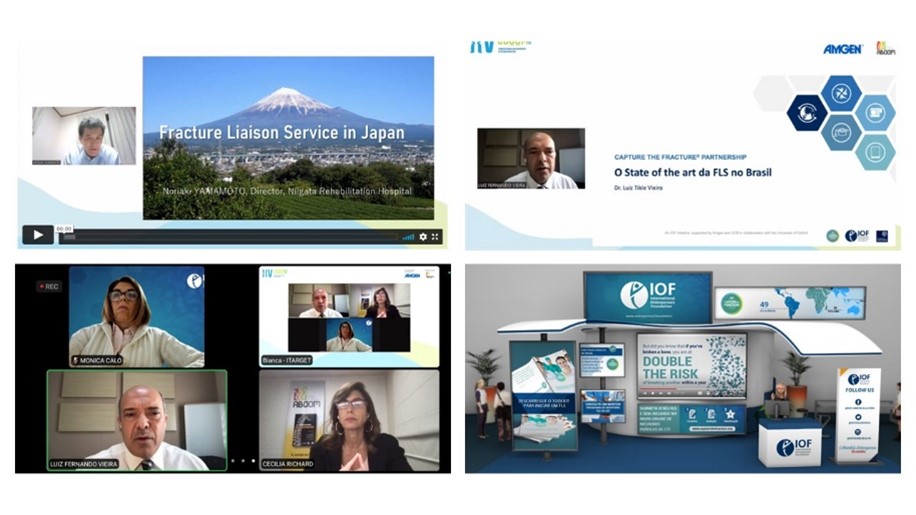 The Brazilian Orthopedic Congress of Osteometabolism (CBOOM) is organized annually by ABOOM, a Brazilian medical association formed by orthopaedists with the objective of studying osteometabolism. ABOOM has been a full member of the IOF National Societies Committee since 2013. 
The XV CBOOM 2022 was held on May 26-28, 2022 in virtual format. More than 350 registered participants took part in the conference, which offered a complete scientific update on the treatment of osteometabolic pathologies. 
Within the framework of the congress, the International Osteoporosis Foundation (IOF) organized the joint ABOOM-IOF symposium on the topic of "Post-fracture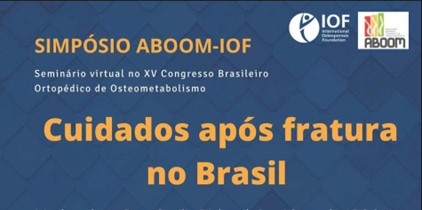 care in Brazil", moderated by Dr. Cecilia Richards, the current president of ABOOM. The symposium brought together a total of 125 participants interested in secondary fracture prevention. 
Dr Noriaki Yamamoto, Capture the Fracture® Mentor in Japan, was invited as an international guest speaker and addressed the role of orthopaedists in secondary fracture prevention. 
The situation of Fracture Liaison Services (FLS). in Brazil was also presented during the symposium by Dr. Luiz Fernando Tikle Viera, CTF Mentor, who gave a summary of the state of the art of FLS in Brazil, followed by a Q&A session.
The virtual platform of the congress included an exhibition area where the IOF had a booth space to present the Capture the Fracture® program during the entire duration of the congress. 
We thank all participants who visited the IOF booth (more than 140 orthopaedists) and downloaded the resources available for the creation, implementation, and maintenance of FLS.