Capture the Fracture's FLS Café – successfully sharing best practice for FLSs in Latin America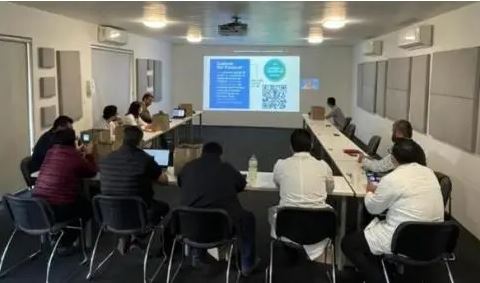 2022 has been a big year for the Capture The Fracture® initiative in the region. Twenty-five Latin American FLSs were added to the CTF global Map of Best Practice, and the regional representation now totals 131 FLSs in six countries (Argentina, Brazil, Colombia, Chile, Mexico, Panama).
Meeting spaces to exchange best practices and connect with colleagues and fracture prevention teams are valued by all those who make up the CTF FLS network. This year the FLS Café, an innovative IOF initiative in LATAM under the CTF umbrella, enabled the organisation of six meetings in which 107 team members from secondary fracture prevention coordination programmes from 50 Latin American FLSs participated. The meetings were held virtually and in person in Argentina, Brazil, Colombia and Mexico. 
More than 90% of the attendees, mostly endocrinologists and orthopaedists, said that the information provided at the FLS Café will help them improve the performance of their FLS. 
The success of the FLS Café is certainly cause for celebration. It is a positive result and the feedback we have received motivates us to continue providing these spaces for meeting, debate and exchange between professionals committed to bone health and their patients.   
To learn more about Capture the Fracture, visit www.capturethefracture.org