1st FLS Café Argentina at 6th Argentine Congress of Osteology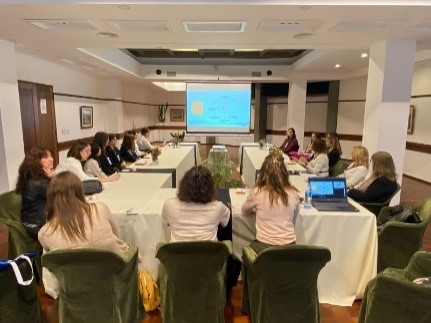 On the occasion of the 6th Argentine Congress of Osteology, the 1st FLS Café Argentina was held in a face-to-face format.  The meeting brought together the FLS Argentina mentors (Dr. Fabiana Subies, Dr. Maria Diehl and Dr. Carolina Habib) and 20 representatives of local FLS teams. We celebrate the success of this space in which experiences were shared and the best strategies in secondary fracture prevention were discussed. We also extend our appreciation to Dr. Gisella Kluwak from FLS Instituto Oulton in Córdoba and Dr. Erica Bortina from FLS COT- Centro de Ortopedia y Traumatología in Rosario, who generously shared their experiences in the care of patients with fractures and thus greatly enriched the meeting.
At the end of the day, the FLS Argentina mentors received their Capture The Fracture certificate.
Capture the Fracture warmly thanks the mentors for their dedication and work towards secondary fracture prevention!