Interview with the first Ukrainian FLS to join Capture the Fracture®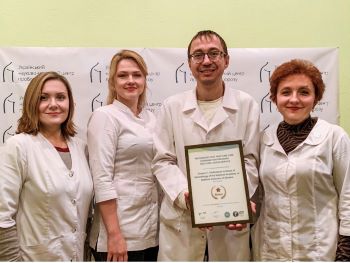 In November 2021, Capture the Fracture® (CTF) had the pleasure of welcoming Ukraine to the Map of Best Practice. The D. F. Chebotarev Institute of Gerontology is the first Post-Fracture Care Program (PFC), often known as Fracture Liaison Service (FLS), to complete the Best Practice Framework Questionnaire to be assessed and mapped by CTF.
We interviewed the team from the D. F. Chebotarev Institute of Gerontology to mark the occasion.
Please provide us with a brief summary of your institute and FLS.
"The Ukrainian Scientific - Medical Center for Osteoporosis, based in the D. F. Chebotarev Institute of Gerontology, NAMS of Ukraine, Kyiv, Ukraine, has been working since 1998. We provide consultation and care for about two to three thousand patients each year from different regions of the Ukraine. The center employs 15 health professionals in the fields of physical therapy, neurology, rheumatology, endocrinology, general practice and orthopedics. The center's multidisciplinary team provides comprehensive care of patients with osteoporosis and fractures. Patients with a high risk of fractures are referred to the center by family physicians as well as traumatologists and neurosurgeons after surgical treatment of osteoporotic fractures."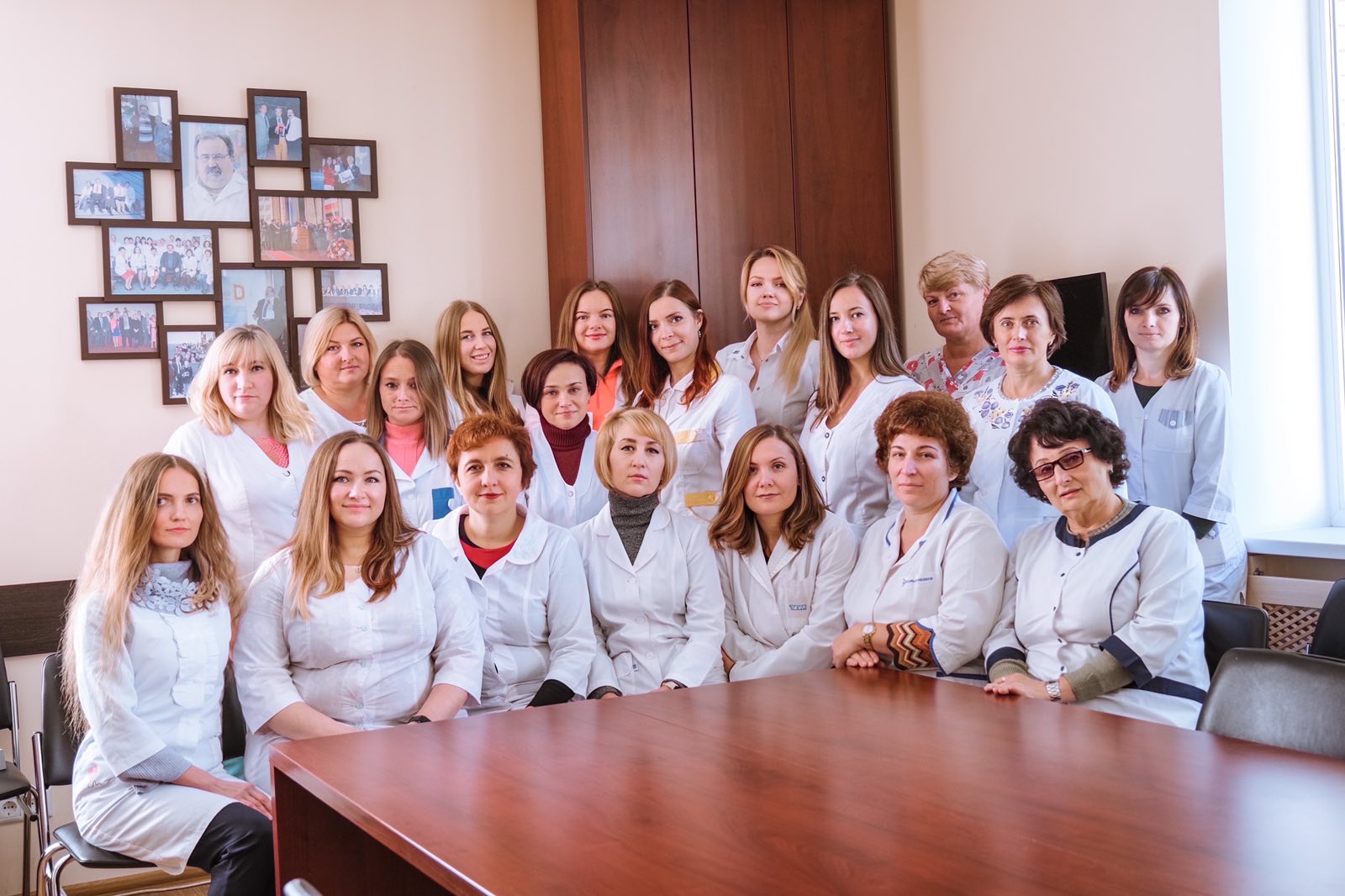 How has patient care improved since implementing an FLS?
"In the center we assess bone mineral density using Dual-energy X-ray absorptiometry and bone turnover markers. The physicians of the center prescribe and monitor anti-osteoporotic treatment for people with primary and secondary osteoporosis.
Doctors and physical therapists develop an individual rehabilitation program after fractures, taking into account the patient's physical well-being and comorbidities. A separate direction of our teamwork is the rehabilitation of patients after hip arthroplasty and recovery after limb fractures caused by osteoporosis (fracture of the humerus, distal forearm, etc.). Rehabilitation of patients with osteoporosis after vertebroplasty and kyphoplasty also belongs to the direction of the center's work."
In what way is Capture the Fracture® helpful for your FLS?
"Joining to the Capture the Fracture® program helped us to develop better connections with institutions of fracture emergency care and increase the percentage of patients who regain their independence after a fracture and receive quality re-fracture prevention.
The experience of foreign colleagues obtained through membership in the Capture the Fracture® program helped us to optimize the work of the multidisciplinary team and improve its achievements in secondary fracture prevention."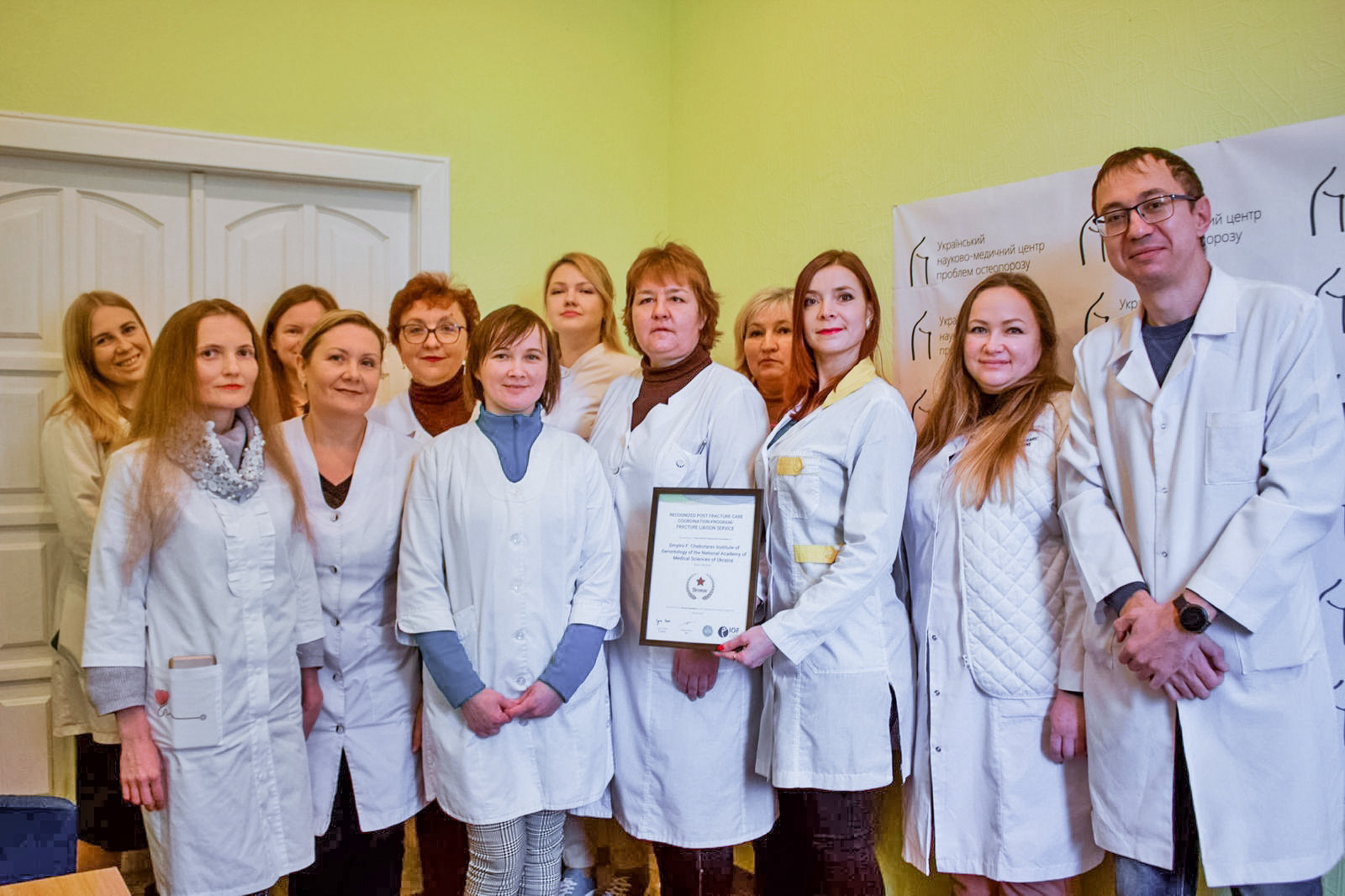 About Capture the Fracture® 
Capture the Fracture® (CTF) is a multi-stakeholder initiative led by the International Osteoporosis Foundation (IOF). The initiative hopes to drive changes at local and international levels, so that secondary fracture prevention becomes a reality. Its aim is to set global best practices for Fracture Liaison Services (FLS), while serving as a benchmark tool to which clinics and hospitals can adhere and aspire to and receive international recognition. The CTF program has a diverse set of tools that provides essential resources and documentation to drive quality improvement in FLS; CTF also offers mentorship programs that support development of FLS at the local level. Currently the CTF network includes 687 FLS in 50 countries worldwide. 
https://www.capturethefracture.org    #CaptureTheFracture
About IOF
The International Osteoporosis Foundation (IOF) is the world's largest nongovernmental organization dedicated to the prevention, diagnosis and treatment of osteoporosis and related musculoskeletal diseases. IOF members, including committees of scientific researchers as well as 300 patient, medical and research organizations, including universities, work together to make fracture prevention and healthy mobility a worldwide health care priority. https://www.osteoporosis.foundation   @iofbonehealth