50 Countries Now Represented In The CTF Network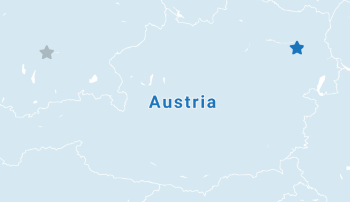 This month, the Capture the Fracture® (CTF) program had the pleasure of welcoming Austria to the Map of Best Practice. Hanusch-Krankenhaus is the first Austrian Fracture Liaison Service (FLS) to be displayed on the Map of Best Practice. This represents a milestone for the CTF Network, which now includes FLS from 50 countries around the world.
IS YOUR FRACTURE LIAISON SERVICE (FLS) MAPPED?
FLS which apply for 'Best Practice Recognition' are assessed by CTF experts after completing the BPF Questionnaire, which reflects the thirteen BPF Standards. These FLS receive a corresponding Certificate of Achievement and their service receives recognition on the global 'Map of Best Practice'. Click here to learn more.
A WARM WELCOME TO OUR NEW FLS THIS MONTH
This month, CTF welcomed seven new FLS to the CTF Network:
Kaohsiung Chang Gung Memorial Hospital, Kaohsiung, Taiwan
Hospital de Viladecans, Viladecans, Spain
Dawi Clinics, New Madi, Egypt
Centro Integral de Alta Complejidad (CIAC), Salta, Argentina
Hanusch-Krankenhaus, Vienna, Austria
Клинико-Диагностический Центр АО Медси 2 на Красной Пресне, Moscow, Russia
Hospital Español de Buenos Aires, Buenos Aires, Argentina
We congratulate all FLS joining the Capture the Fracture® Map of Best Practice for continuing to improve post-fracture patient care and reduce spiraling fracture-related healthcare costs worldwide.