New FractureFocus E-Magazine: spotlight on the Capture the Fracture Network & FLS news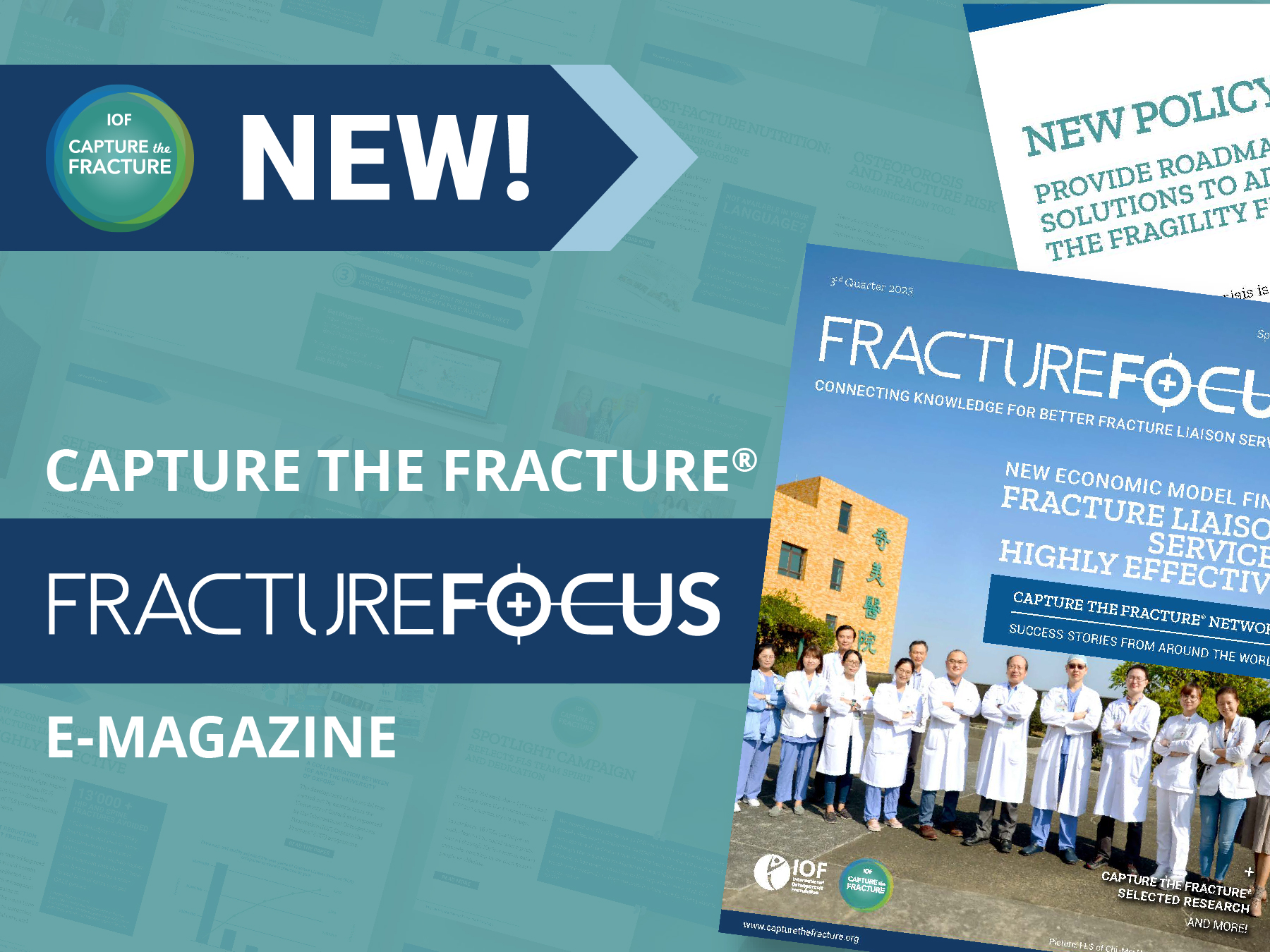 IOF is excited to share the first edition of the new Capture The Fracture® 'FractureFocus' e-magazine! 
The magazine features news and updates to support Fracture Liaison Service (FLS) development, and highlights FLS success stories from the CTF network and new publications and resources to support FLS development. It also features interviews, articles about policy developments,  helpful resources, and much more. 
We invite you to read and share this first edition with your colleagues and others interested in FLS development and sustainability. 
If your FLS is a member of the CTF Network, please contact us to share your feedback or to contribute articles or ideas for future editions.
If you would like to subscribe to future editions, please register here 
We wish you enjoyable reading!