IOF LATIN AMERICA COORDINATED MEXICAN COLLEGE OF ORTHOPEDICS FLS SESSION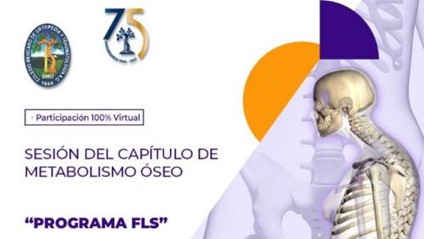 The Mexican College of Orthopedics (CMO), Bone Metabolism chapter, organized a virtual session called 'Fracture Liaison Service (FLS) Program' on July 20, 2021. Session coordinators included Dra. Alhelí Lucía Bremer Aztudillo, Head of the Bone Metabolism Chapter of the Mexican College of Orthopedics and Traumatology (CMO) together with Lic. Mónica Caló, IOF Regional Manager, Latin America, on behalf of Capture the Fracture®.
The objective of the meeting was to present the advantages of having a post-fracture care strategy as well as to review the barriers and opportunities encountered by FLS in Mexico. The session was aimed at orthopaedic physicians, and attracted 111 participants from Mexico, as well as from Argentina, Panama and Peru. Fifty-four per cent of the attendees were orthopaedists and traumatologists. 
We congratulate the Colegio Mexicano de Ortopedia on this successful event which will serve to support the development of FLS in the country as well as involvement and collaboration with the orthopaedic community.